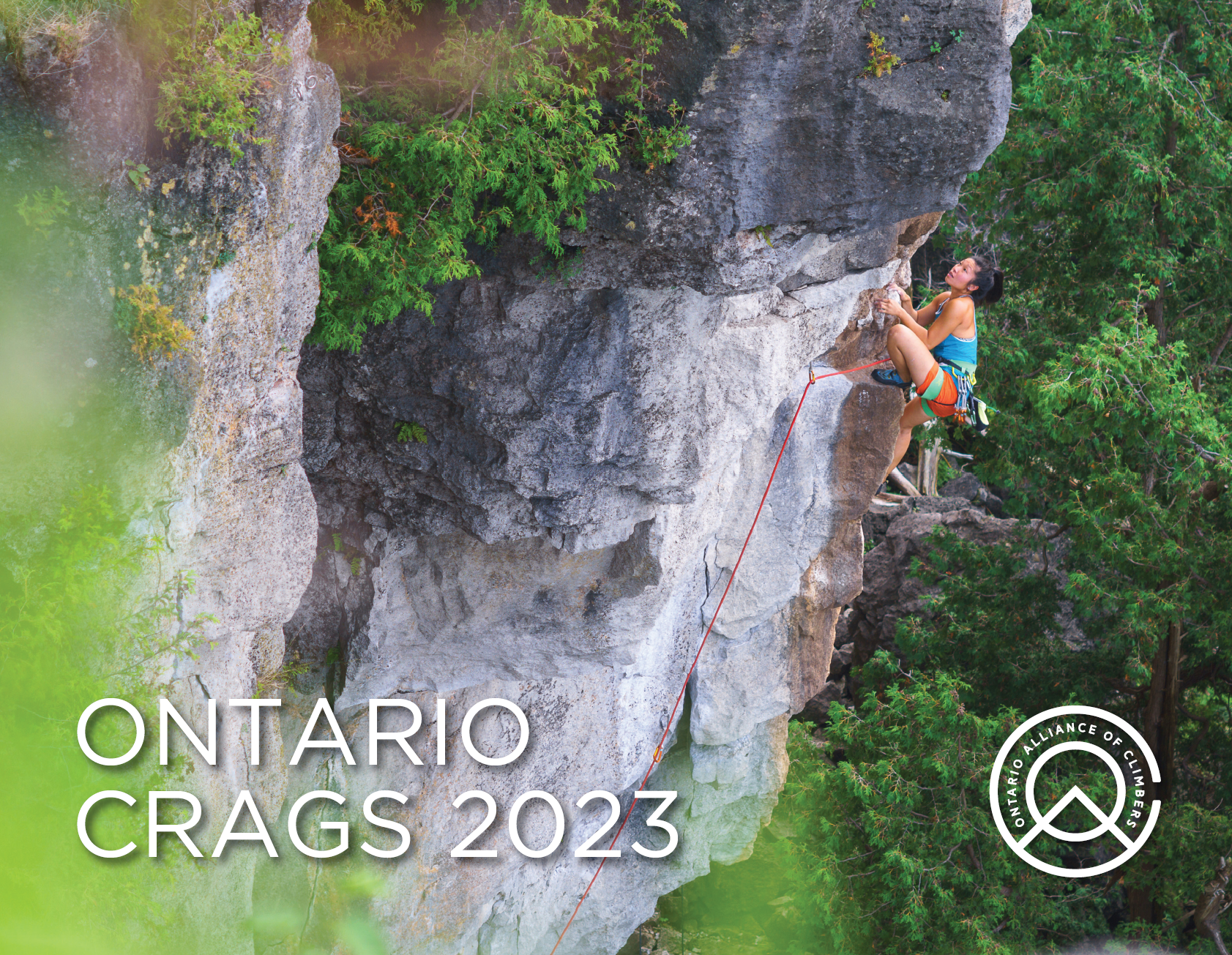 Fresh off the presses – the 2023 Ontario Crags Calendar has arrived! Featuring local climbers shot by local photographers, the OAC calendar is a tribute to everything Ontario climbing has to offer. With a mix of climbers, crags, and disciplines featured, this is our biggest fundraiser and celebration of climbing across the province!
Calendars are $20, plus $8 for shipping via Canada Post*. All proceeds from calendar sales go toward promoting, advocating for, and maintaining open access all across the province.
Get your copy now before they sell out!
Want to save on shipping costs?
You can also find copies for sale at the following Ontario locations:
Basecamp – both Bloor West and Queen West locations
Boulderz – both Etobicoke and Junction locations
Climbers Rock
Grand River Rocks – both Kitchener and Waterloo locations
Guelph Grotto
Junction Climbing and J2 Climbing
Ontario Resoles
The Core Climbing
Toprock Climbing
True North Climbing
We will also be tabling at the following holiday pop-up shops!
December 3rd – The Hub Mississauga
December 10th – Aspire Vaughan
December 17th – Basecamp Queen West
Don't see your gym listed? Have them contact jessica.best@ontarioallianceofclimbers.ca if they're interested in selling copies!
NOTE: We are currently only shipping within Canada.
*Please allow 3 business days for us to ship your order. Calendars will be shipped via Canada Post in untracked cardboard envelopes so as to protect them.
Shipping for the first calendar costs $8 to account for the price of the envelope + mailing by weight. Up to 3 calendars can be shipped in one envelope with incremental weight costs.
If you wish to order four or more copies of the calendar to be shipped together, please contact jessica.best@ontarioallianceofclimbers.ca!