Thanks to all 368 of you who responded to our survey (once again, a record). With some hard work from Brittany Schaefer and survey design from Laura Duncan and Patrick Lam, we're pleased to release the full survey results. Here are two tidbits:
Q4: In 2019, which Ontario crag did you climb at most often? In 2020, which Ontario crag do you aspire to climb at the most?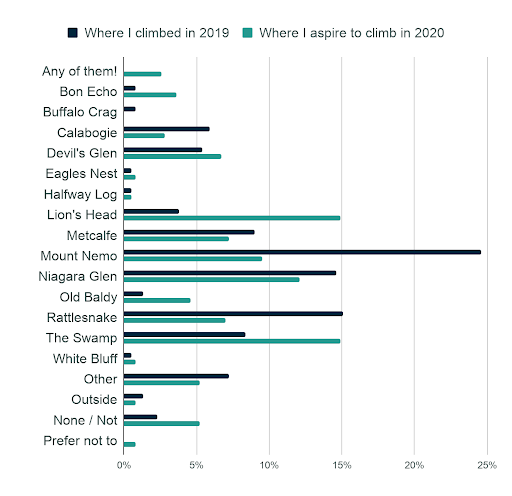 Q12: When you climbed outside in 2019, how many other people did you typically go with?