Beaver Valley Climbing Festival 2018
Festival Grounds, In the heart of the Beaver Valley
The festival is going to take place at the lovely Dogsled Farms in Rob Roy. Rob Roy is centrally located close to Metcalfe Rock, The Swamp, Devils Glen, and Old Baldy, where festival competitions and clinics will take place. The festival grounds in Rob Roy are where we will mingle, browse vendor booths, listen to great music, partake in a variety of games and comps, eat tasty food, sit by the fire, dance, party, camp and have a blast with all of the wonderful rock climbers in Ontario!
Food will be provided by The Flying Chestnut, a famous restaurant near Old Baldy in Eugenia Falls, Ontario and will cater to gluten free, vegans, vegetarians and meat lovers! Their famous chef makes incredible food using the highest quality ingredients and local as much as possible.
For music we have the incredibly talented Mike Moore with Whisky River and the lovely Mackenzie Williamson!
For more information about the camping, food, and anything else, contact: bvcf@ontarioallianceofclimbers.ca
The Rock Climbing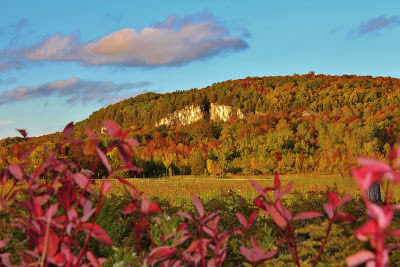 Metcalfe Rock is a beautiful cliff situated in the Kolapore Uplands. Metcalfe offers a wide variety of climbing from 5.4-5.13, top roping, traditional climbing, mixed routes and sport climbing.
But Metcalfe isn't the only climbing destination in the Beaver Valley. Within a 25 minute drive you can also access amazing crags like the beautifully exposed Old Baldy near Kimberly and Devils Glen near Singhampton. And always practice Leave No Trace while climbing, respect these sensitive areas that we are fortunate to be able to climb at.
Directions from Singhampton City Center to Rob Roy
From Singhampton drive north 5km
Turn Left (west) on County Road 31
Drive 5.2km
Farm is on left (south); signage will be visible beside the entrance.
Please note that Google Maps drops the pin a bit further down the road than the actual location (shown in image below with Rob Roy Farm circled in red).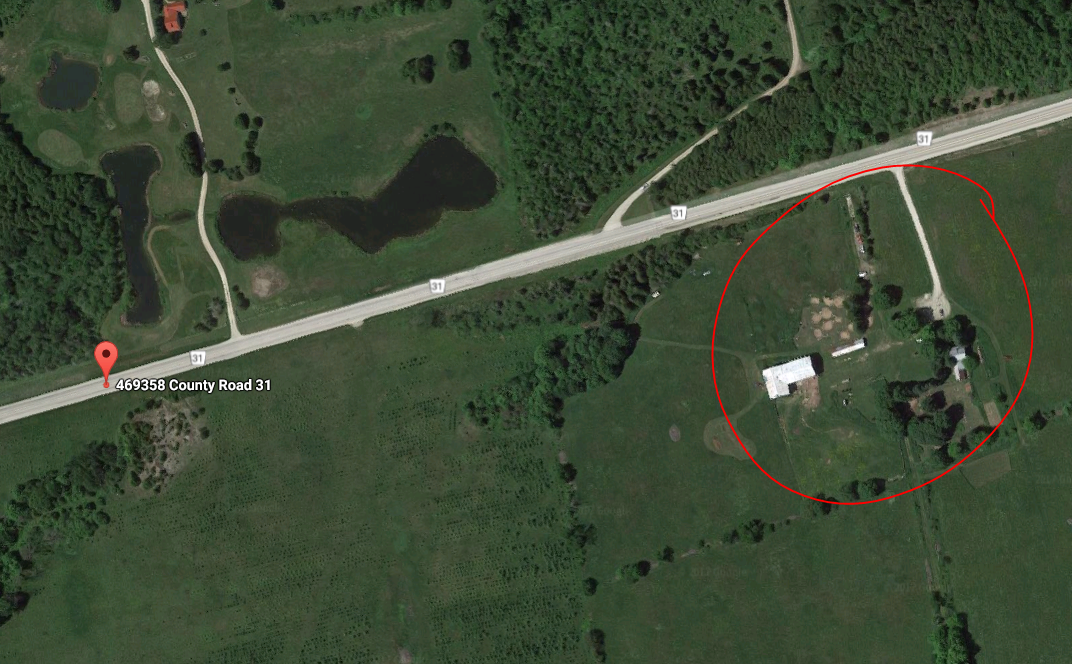 Our Emcee
Mike Moore is an incredibly talented musician, great speaker, and the owner of Alt Rock in Barrie.
He will not only be acting as our host for the evening, but his band Whisky River will be providing our premiere entertainment as well!
Pilates Classes
Come join us on Saturday morning at 9:00AM and Saturday afternoon at 4:30 PM.
Located on the grass of the campground area. Bring your own yoga mat if you prefer or you're welcome to use the grass.
Instructor:
Sacha Karlewicz will be leading our pilates & ELDOA class.
BFA, ARAD, Franklin Method™️Level 1, ELDOA™️ level 2
Sacha has been studying movement and anatomy for over 20 years as a classical ballet instructor and a fully certified Pilates instructor. She is also a dedicated Franklin Method™️ educator, ELDOA™️ instructor, and climbing coach. Her passion for climbing started 14 years ago when she was working through her fear of heights. She soon found that most of her spare time was spent climbing. Her quest and interest to move well, safely and injury free has kept her continuously motivated to learn about the function of the body. She attends many yearly workshops in all things dedicated to movement. Sacha is excited to share her work with the climbing community!
The Music

We are so thrilled to be having some amazing live music planned for Beaver Valley Climbing Festival again! There's no better way to cap off a day of sending, than by jamming out to performances by local talentWhisky River. Come for the climbs, stay for the show!
What to Bring
In addition to climbing gear, ensure that you are fully prepared for a weekend of festivities with the following:
Camping gear (tent, sleeping bag, sleeping pads)
Food (we supply Saturday dinner, but you'll need to come prepared for all other meals)
Water bottles (we'll have a water refill station, but you should bring your own bottles to fill up)
Dishes & utensils (Bring your own dishes and cutlery! We'll have a dishwashing station set up for you. Disposable dishes will be available for a $2 fee.)
Camp chairs
Weather appropriate attire
Sunscreen, bug spray
Cash for raffle tickets
What Not to Bring
The festival venue, Rob Roy Dogsled Farms, has a number of retired sled dogs. Unfortunately, that means that we cannot accommodate participants' dogs. Please leave your dogs at home with your friends or arrange to have your dogs boarded somewhere. Thanks for your understanding!