The Ontario Access Coalition has been proudly serving the Ontario climbing community for the past 9 years. We have worked closely with landowners to ensure continuing access to beloved areas, advocated for proper crag etiquette amongst climbers, and promoted mentorship as the climbing population is booming. We've helped establish bouldering as a celebrated activity at the Niagara Glen, held yearly crag stewardship days, and purchased land to keep climbing open at Old Baldy.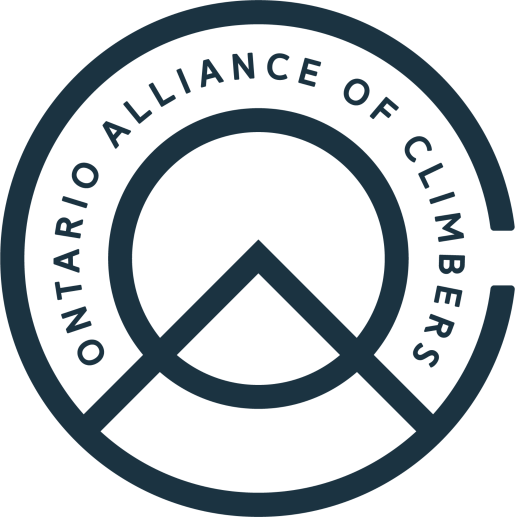 Our mission has always been to keep climbing and bouldering areas open. The issue of access is at the forefront of our existence, and has been squarely incorporated into our name. Today, we are eager to announce that we have a new name to go by: The Ontario Alliance of Climbers. Our goals are the same as always — we are an organization of climbers dedicated to keeping this sport alive and thriving in Ontario. Our name change does not signal a change in direction; rather, it prioritizes the fact that we are a climbing community, and that we strive to represent all climbers, of all disciplines, in Ontario. With this new name, our identity as a climbing-focused entity is solidified, and we are better recognized by landowners and other organizations we work with.

Conveniently, you can still refer to us as the OAC. We have been working hard to serve the climbing community for years, and we are excited to continue doing so under our new name. You'll notice that our social media accounts are already being updated, and you can find our new website at https://www.ontarioallianceofclimbers.ca/.

Keep an eye out for new communications coming from the Ontario Alliance of Climbers in the future!