In this Summer 2017 episode of the OAC newsletter:
Beaver Valley Climbing Festival Recap and Feedback
OAC Annual General Meeting Highlights
Sharing Knowledge: Alpinist magazine discusses conservation and climbing on the Niagara Escarpment.
Want to receive this newsletter by email? Sign up!
BVCF Recap and Feedback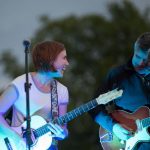 On July 14-16, the 5th annual Beaver Valley Climbing Festival saw almost 300 climbers and community members come out to Roy Rob Dog Farm in our beautiful Beaver Valley. Climbers and friends of all abilities and experience took part in clinics, enjoyed good food, great company, and awesome live music. We are already anticipating the 2018 Beaver Valley Climbing Festival.
Following the festival, we sent out an email requesting suggestions on how we can improve for next year. Thank you to all who took the time and provided feedback to the event organizers. Your feedback will directly help us improve next year's BVCF. Here are some of the ways in which next year's BVCF will be better than this year's.
Bathrooms. In the past, our land use agreement put the responsibility on the farm's owner to secure toilet rentals. We have renegotiated the agreement so that, in the future, the OAC will be responsible for toilet rentals. We will be sure to have the appropriate amount of units.
Space. It is awesome to see the BVCF continue to grow year after year. Given this growth, we will expand the campsite next year, including a separate area for families. This way, we can accommodate everyone and continue to share our love of climbing.
Thanks to everyone that came out. We look forward to seeing you next year! And once again, thanks to our headline sponsors: Boulderz Climbing Centre, True North Climbing, Arc'Teryx; title sponsors: Climber's Rock, The Junction Climbing Centre; and major sponsors: The Alpine Club of Canada, On The Rocks Climbing, Free Spirit Tours, One Axe Pursuits, Ontario Resoles, Overhang Adventures. We couldn't have done it without you!
OAC AGM Highlights
The OAC board of directors hosted an Annual General Meeting on June 26th 2017 at True North Climbing. The AGM is a once-a-year meeting in which members can come out, hear about the OAC's updates, and take part in the discussions that shape the OAC. Our post summarizes the discussions: https://www.ontarioallianceofclimbers.ca/2017/07/20/qa-from-the-2017-oac-annual-general-meeting/
We hope to see you at next year's AGM, scheduled for June 2018.
Conservation and Climbing on The Niagara Escarpment (via Alpinist magazine)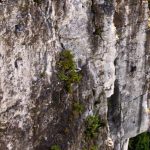 As climbers, we are lucky to explore beautiful yet inaccessible places. Our privileged position often inspires a feeling of responsibility towards these places and the wildlife that they harbour. We have the power to go beyond simply enjoying these places—we can act as stewards and help preserve them.
Unfortunately, our actions may have negative impacts on the places that we love, even if these impacts may be unintentional. As climbers, it is our responsibility to remain informed on how to best enjoy the crags we frequent, and applying best practices can minimize our impact on the environment.
We recommend this long-form reporting from Alpinist magazine: http://www.alpinist.com/doc/web17c/wfeature-a58-wired-refuge.
It can help you make more informed decisions and help you understand the complexity that surrounds climbing on the Niagara Escarpment. We invite you to read the article, share it with your fellow climbers, and discuss.