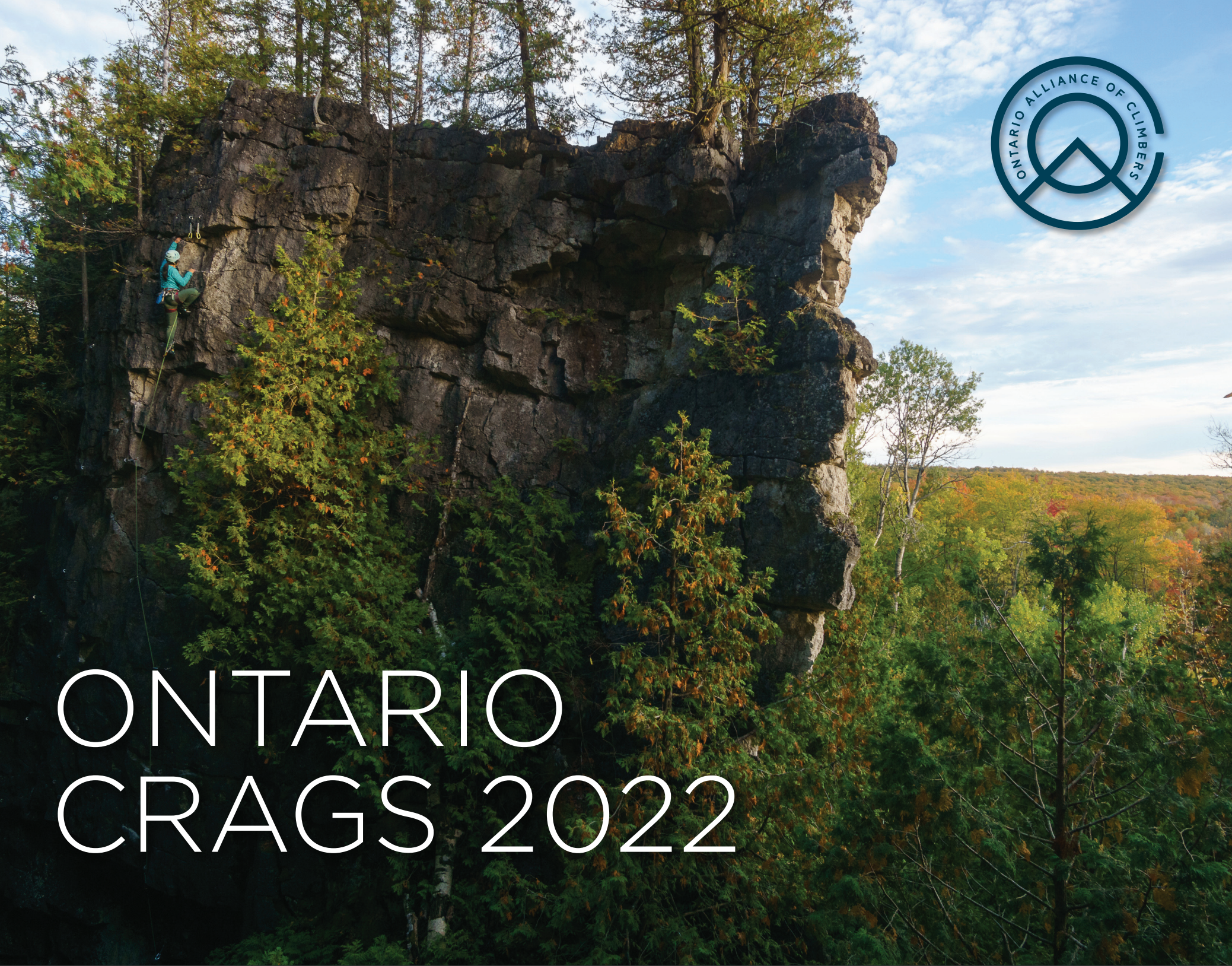 Fresh off the presses – the 2022 Ontario Crags Calendar has arrived! Featuring local climbers shot by local photographers, the OAC calendar is a tribute to everything Ontario climbing has to offer.  With a mix of climbers, crags, and disciplines featured, this our 11th edition and we're excited to hang it on our walls!
Calendars are $20, plus $5 for shipping via Canada Post*. All proceeds from calendar sales go toward promoting, advocating for, and maintaining open access all across the province.
Get your copy now before they sell out! You can also find copies for sale at the following Ontario locations:
Don't see your gym listed? Have them contact jessica.best@ontarioallianceofclimbers.ca if they're interested in selling copies!
NOTE: Online sales have currently sold out, please pick up your copy at one of our partnering gyms/vendors!