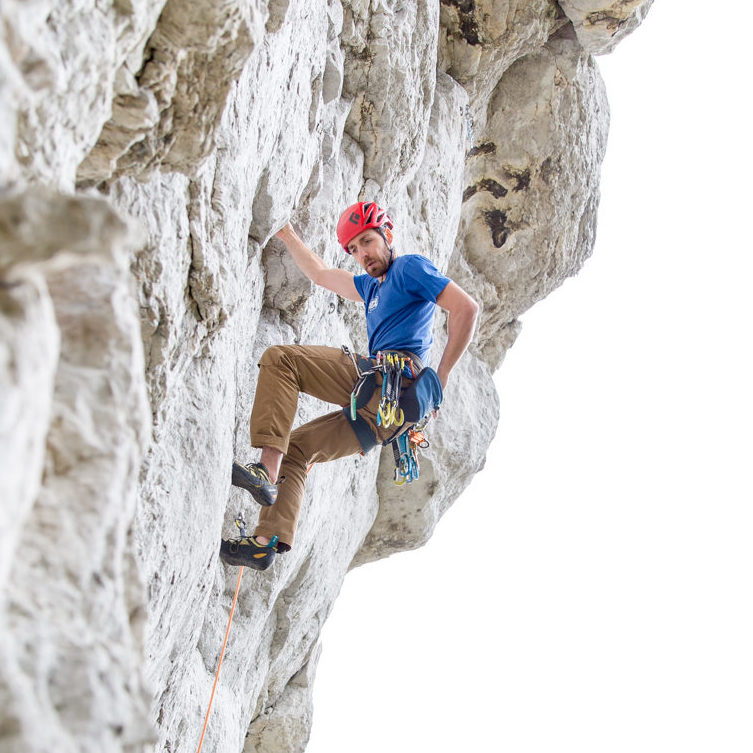 We'd like to present Dustin Johnston-Jewell with the 2021 Ontario Alliance of Climbers Service Award. As you enjoy expanded access to Ontario crags, be sure to thank Dustin for his essential contributions!
Dustin has been heavily involved with the OAC for quite some time, and though he will humbly downplay his role, has been integral to our operations for many years. Dustin led the push to create a social media presence for the OAC, expanding our reach and helping greatly with communication and education initiatives. He has also assisted with volunteer coordination and recruitment efforts, and is one of our superstar tabling representatives at events!
More recently, Dustin has been putting a ton of time and effort into securing climbing access at Campden. He has successfully built up a working relationship with the land managers of Cave Springs Recreation Area, and helped arrange rope access for their biologist to perform the necessary ecological assessment of the cliff. Due to his efforts, Cave Springs will be submitting a land management plan for review by the end of this year, which will include consideration for climbing! We still have a ways to go before access is officially secured, but we are making huge gains thanks to Dustin's work!
Even if you're not aware of his work behind the scenes, if you've seen Dustin at the crag you will know him as an excellent ambassador for the community. His passion for climbing, endless psych, and love of helping others are second to none. Thank you for everything Dustin!
Our initial announcement of this year's service award recipient was made during our 2021 AGM this past Tuesday. Thank you to everyone who was able to attend! We had over 50 members present. For those who wish to watch the recording, it is now available here: