Hey you! Do you forget what day it is? Do you often day-dream of climbing? Are you looking to figure out when long weekends are for planning the next road trip? Do you like great pictures of climbing in Ontario?
Voila! The 2012 Ontario Crags calendar from the OAC are on sale now at the Toronto MEC to meet your needs. Loaded with photos from some of the areas' best photographers, the calendar features beautiful scenery and sports action at a variety of Ontario crags! Check out great shots from Grey County hot spots: Devil's Glen, Old Baldy and the Swamp. Drool over bouldering at Niagara Glen and Halfway Log Dump, and be inspired by the incredible shots of Skeleton Lake and Lake Papineau. Get your psych on month after month in 2012! Here's a sneak peak inside: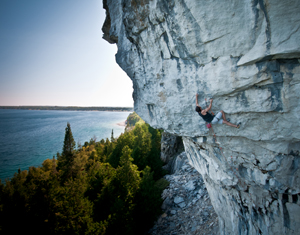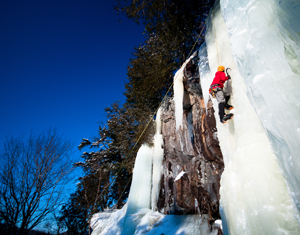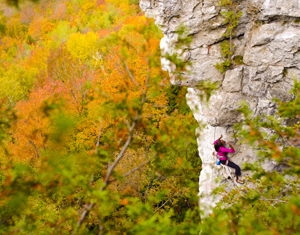 A huge thanks to the photographers who donated their images to the project and the OAC volunteers who worked tirelessly to make this happen! There's a limited number available so be sure to head to Toronto MEC and pick up your calendar today for only $16.95 + tax. Funds raised from this project go directly to keeping access open at Ontario cliffs, boulders and ice.