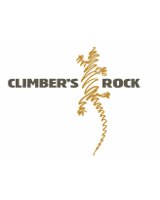 Climber's Rock in Burlington has stepped up and is making a great offer in support of OAC Earth Day: Invasion Elimination, taking place on Sunday May 1st at Rattlesnake Point.
Here's the deal – for any person who takes part in the OAC Earth Day event, Climber's Rock is happy to offer you a special day pass rate of $11.50 + tax. From this discounted rate, Climber's Rock will donate $2.00 to the OAC in support of access efforts in Ontario. Thanks Climber's Rock!
Please note that the OAC Earth Day event is rain or shine, and so is the offer at Climber's Rock. Please show your stamp from Earth Day at the time of day pass purchase. Climber's Rock is open until 9pm on May 1st.