Supporters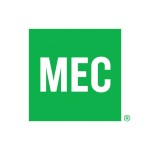 A big thanks to Mountain Equipment Co-op who generously supports the Ontario Access Coalition as a corporate partner.
MEC was founded by climbers in 1971, and 47 years on climbing remains one of our core activities. MEC is thrilled to partner with the OAC to assist in their mission to secure and protect access to climbing areas in Ontario through outreach, advocacy and stewardship. As climbing continues to grow in popularity and more people are getting outside, it is important to provide places for recreation and responsibly conserve these spaces. MEC and the OAC are working together to increase capacity for the OAC to amplify their mission to more climbers and land owners across Ontario and encourage responsible environmental stewardship while climbing.
Why join the OAC? Read more about our mission and code of ethics, or download a PDF version here.
Find out about the membership type that is most appropriate for you below.