Our People
Hard-working volunteers are the backbone of our organization. Thanks to all who supported us this year.
2020/2021 Board of Directors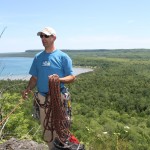 Randy Kielbasiewicz
Co-chair
Randy Kielbasiewicz has been climbing in Ontario for over 25 years. Generally preferring cliffs that are quiet and tucked away, Randy has established numerous traditional and bolted routes across Ontario. In 2010, Randy reached out to Devil's Glen Provincial Park as a local climber wishing to establish long-term official access. This led to his joining the OAC board of directors in 2012, and co-chair in 2014. Randy's focus is Central Ontario.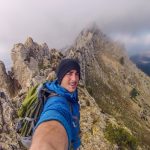 Mike Penney
Co-Chair
Mike Penney wants to live in a world where outdoor climbing is better understood and embraced, crimping IS easy, and weddings on long weekends are illegal. In 2006, nearing the end of a 14 year competitive swimming career, he stumbled into a climbing gym in search of a new passion. Since then, Mike has traveled extensively to climb but focused much of his energy here at home on the Escarpment. He has been active in hardware replacement efforts and route development throughout Beaver Valley and Lion's Head since 2011. Particularly passionate about Lion's Head, Mike has been actively involved with the OAC in efforts to protect access and solidify long term climbing privileges. He is a passionate outdoor and climbing photographer with work often published in Gripped Magazine. During working hours, Mike manages a national retail sales team in the consumer products industry.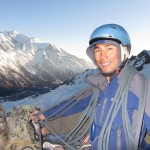 Patrick Lam
Director
Patrick Lam has supported the OAC since its inception, but become more actively involved since June 2012 and a director in 2013. One of Patrick's main goals is to improve the lines of communication between the OAC and the climbing community. His analytical, grammatical and technological skills are a great help to the team. Patrick has been climbing for 8 years, 4 in Ontario. He enjoys sport, trad, multi-pitch and mountaineering.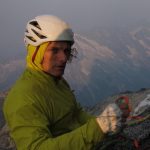 Mike Makischuk
Director
Mike started with the OAC in 2017. He was responsible for bringing the screening of the movie 'Dirtbag': The Legend of Fred Beckey to Toronto. Working to bring the local climbing community together and educate them about what the OAC means is strongly one of Mike's goals. Climbing for over 20 years, he brings a strong passion for all aspects of climbing from bouldering, to sport and alpine. Also known to enjoy type 2 fun offwidth...
Kacy Wilson
Director
Kacy Wilson has been climbing since 2001. She has spent most of her time bouldering but recently transitioned back to route climbing. She also spent time dabbling in competition climbing during the off season as an athlete on the Up The Bloc Competitive & Joe Rockhead's Teams. Kacy works closely with the Niagara Parks Commission as an advocate for climbers who are passionate about preserving the area's unique beauty. She owns a marketing company and in her spare time, she teaches climbing classes and clinics. Kacy is also an organizing committee member for the Canadian Climbing Medicine Symposium.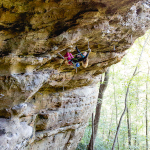 Jessica Best
Director/Social Media Coordinator
Jessica started climbing on the west coast, though she's originally from Ontario. Her passion for photography and the outdoors is a great complement to her love of climbing. Though a graduate of cognitive science and a software engineer by trade, Jessica takes advantage of every opportunity to get away from computer screens and be outside. These days you can often find her sharing her love of climbing by mentoring others, coaching competitive youth teams, or routesetting.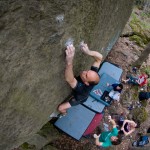 Tony Berlier
Volunteer
Tony Berlier began working with the OAC in 2005 as a portfolio manager for the Central Bruce Peninsula and became co-chair in 2007. Tony has been instrumental in many aspects of the OAC, from initiating its establishment as a non-profit organization, increasing membership and volunteer participation, to developing relationships with land managers. Tony is primarily a sport climber and boulderer, climbing since the late 80s.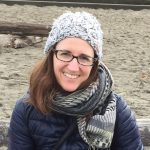 Bonnie de Bruijn
Volunteer
Bonnie de Bruijn was a director on the OAC board from 2009-2015 and continues to volunteer. Primarily she produces the annual 'OAC Ontario Crags' calendar, a promotional and fundraising project that she initiated in 2011 (the first edition appeared in 2012). Bonnie is a seasoned competition and recreational climber; she has been climbing (trad, sport and bouldering) since the mid-90s.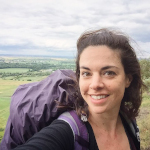 Christina Hale
Communications Volunteer
Christina is stoked to give back to her favourite climbing community, volunteering at events and assisting with the OAC newsletter and communications. By day, she's a senior marketing/communications professional who loves to take on any and every creative project. Immersed in the outdoors since birth and an avid photographer since the darkroom days, Christina is happiest when she's deep in the forest or enjoying the spectacular views from the anchor.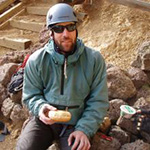 Garrett Hutson
Volunteer
Garrett Hutson has been enjoying Ontario limestone since he moved here in 2007. Garrett teaches in the Dept. of Rec & Leisure Studies at Brock U and has worked as a climbing instructor for NOLS. His published and presented research includes climbers' attitudes toward sustainable practices. He has been a portfolio manager for the Niagara Glen since 2010, and is now helping with an OAC-MNR research project at the Swamp.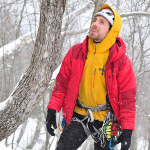 Dustin Johnston-Jewell
Volunteer
Dustin climbed in Ontario and around North America since 2008. His passion and excitement for sharing climbing with others has led to productive exploits such as Climbing Costa Rica, an English language sport climbing guidebook for Costa Rica; 5+ years of national level youth competitive coaching; being the Rock Coordinator with the Toronto section of the Alpine Club of Canada; and now volunteering with the OAC, where he strives to catalyze the love for Ontario's outdoor places in others. He is fascinated by the propensity for climbers to shorten a climbing destination's name to "The...": The Bugs, The Valley, The Red, The New, The Creek,... and so forth. He brings home the bacon in the strategy consulting world.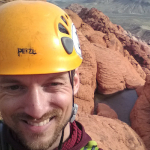 John Vellone
Volunteer
John is a proud father and husband, an avid rock climber, a keen ice climber and enthusiastic mountaineer. John is a board member of the Alpine Club of Canada, Toronto Section, and acts as a liaison on environment and access issues across the province. He regularly meets and negotiates with public land managers and private land owners to secure and maintain climbing access. When not climbing or being a dad, John works as a lawyer in Toronto specialized in energy law with a particular passion for designing legal instruments that will facilitate the development and growth of renewable energy projects across Canada.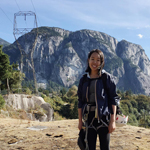 Allison Yan
Web Designer
Allison started climbing recently, moving from the gym to the crag. The resources on the OAC website helped her a lot when she first started to climb outdoors in Ontario and BC. She joined the OAC team to redesign the website, so that the OAC's resources continue to be relevant and valuable to the growing climbing community in Ontario.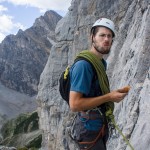 Justin Dwyer
Alum
Justin Dwyer has been a member and volunteer with the OAC since its incorporation, and served on the board of directors from 2014 to 2016. His current goal is to help the growing segment of gym-bred climbers make a safe and responsible transition to the outdoors. Justin enjoys all types of climbing, but has a soft spot in his heart for Escarpment trad and peanut butter sandwiches.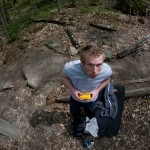 Andriy Kolos
Alum
Andriy Kolos began working with the OAC in 2005. His primary portfolios are ice climbing and Conservation Halton. He also prepares the financial statements. Andriy continues to strengthen ties with Halton and hopes to expand the climbing opportunities close to Toronto. Climbing since the late 90s, Andriy enjoys climbing cracks, overhangs, some choss, as well as thin techy face routes.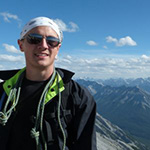 Kevin Pawliw
Alum
Kevin Pawliw has had an interest in rock climbing since he joined his high school climbing team 10 years ago. In the last 5 years he has discovered the beautiful crags that Ontario has to offer, and this has taken his passion to another level. After taking from the sport for so many years, he contacted the OAC in 2014 inquiring on how he could give back, has attended board meetings to stay current, and served as Treasurer from 2016 to 2020. Kevin holds a Bachelor of Accounting degree from Brock University and received his Chartered Accountant designation in 2015. He currently works as an accountant at a publicly traded real estate company in Mississauga. He hopes to bring his expertise to the OAC and modernize the OAC's accounting processes.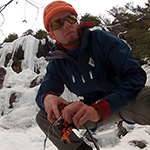 Graeme Taylor
Alum
Graeme Taylor has 20 years of climbing experience in Ontario. Having started in the gym, he quickly made the transition to outdoor rock and ice climbing. He envisions the continued expansion of the OAC as an inclusive advocate for the climbing community across the province. Through his ongoing professional experience, Graeme works as an educator inside and outside of the classroom, and has regular contact with both climbers and non-climbing stakeholders who have an interest in how the lands that we access are managed.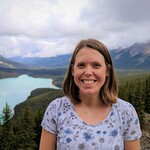 Jenna Rines
Volunteer Co-ordinator
Jenna was introduced to climbing recently, and heard about the OAC when she first signed up at a gym. Although mostly sticking to sport climbing for now, she is excited to expand her skills outdoors. Jenna is a social worker and joined the OAC as a Volunteer Coordinator. She loves to be outdoors and is passionate about conservation and preserving our natural areas for future generations.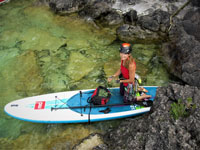 Leslie Timms
Alum
Leslie is the owner of On the Rocks Climbing Guides, spending May-October each year working as a full-time guide in the Beaver Valley. She has been a key figure in the Ontario climbing community through her involvement in rock climbing education, route development, retro-bolting and environmental sustainability projects, and as the co-founder of the Beaver Valley Climbing Festival. Leslie also developed a national "Climbers' Code of Respect" with access groups across Canada, in a Gym to Rock initiative called Rock Respect. Bringing years of experience as a professional guide and climber, Leslie is devoted to helping the OAC, protecting local cliffs and educating climbers, to keep climbing areas open and beautiful.
This section is under construction. Visit our Gym Reps page to see how you can get involved.