The 2016 Beaver Valley Climbing Festival has a strong line-up of clinics. Sign up with the clinic providers directly; we've provided contact info.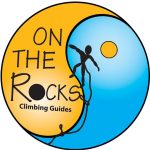 Intro to Rock by Mark Toma (6 spots)
3 hrs of guided rock climbing.
No experience necessary. All gear provided.
Metcalfe Rock
Saturday, 10:00-1:00
Rock Star Technique by professional climber and guide Leslie Timms (6 spots)
Take your climbing to the next level with tips on technique (dynos, knee bars, hand jams and more), efficiency tricks and mental tactics.
Metcalfe Rock
Saturday, 10:00-1:00
(ALL FULL, sorry!) To signup: phone 705 888 TRAD (8723) or email info@ontherocksclimbing.com

Caving Tour(10 spots)
(no experience necessary)
This 1 hour tour is designed for those with little or some caving experience. This is a great start to getting comfortable underground and understanding the fundamentals of caving, such as conservation and safe cave travel. Participants will get lowered into a cave by trained professionals and have the opportunity to explore a new world.
Metcalfe Rock
Saturday, 9:30-10:30
To signup: phone 519-373-6951 or email info@atlastadventures.com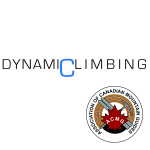 Gym to Crag Basic Skills and Best Practices, by Justin Dwyer
(2 sessions, 6 spots each)
Sunday, 10:00-1:00
Sunday, 1:30-4:30
(NOW FULL, sorry!) To register, contact Dynamic Climbing at info@dynamiclimbing.com
Be sure to include your name, preferred clinic time, contact email, and phone number.
First come, first serve.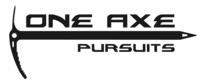 Taking your indoor sport climbing outdoors by Steve Andrew
Saturday, 1:30-4:30
(NOW FULL, sorry!) To signup: phone 519.846.8888 or email info@oneaxepursuits.com

Overcome your Fear of Falling by Amir Fishman
(should be able to climb 5.8, must have lead/belay card from an Ontario gym)
Saturday, 10:00-1:00
To signup: email rankie13@gmail.com